Dry trimming cannabis can be a controversial issue amongst growers. Usually, growers like to trim the leaves of their cannabis plant after harvest whilst they are still wet. All leaves will be removed, leaving just the buds, to hang and dry. This way is known as wet trimming, and is the most common way for growers to trim cannabis.
Wet trimming works fine, and does a great job of drying your weed, and will bring good results. But for a few reasons, dry trimming cannabis is my much preferred way to trim a harvest. In this article, I will explain why.
If you have any questions about dry trimming your cannabis plants after harvest, then feel free to ask for help in our cannabis growers forum
1: I Hate Trimming!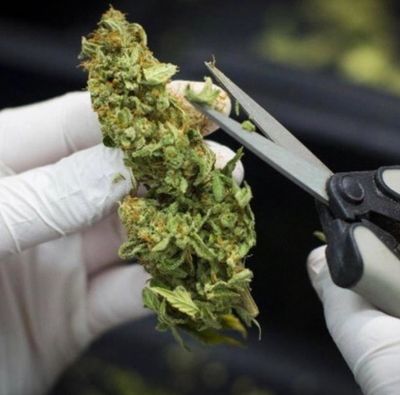 I love to grow, and chopping is always a mix of happy and sad emotions. I'm happy to be getting some tasty weed in a few weeks, but, I have raised my plant from seed, and spent their whole lives with them. You do get attached.
After chopping a crop, on my own for 16 hours, I decided I wasn't trimming any more. Even for a Percy Grower, it can take hours, maybe even days to complete a harvest when wet trimming. It starts off real fun, but becomes boring very quickly once you're over your first harvest.
You cant even roll a joint, because your hands are too sticky. Your scissors will get stuck constantly with resins. ( Always good to save that though, for when the job is done)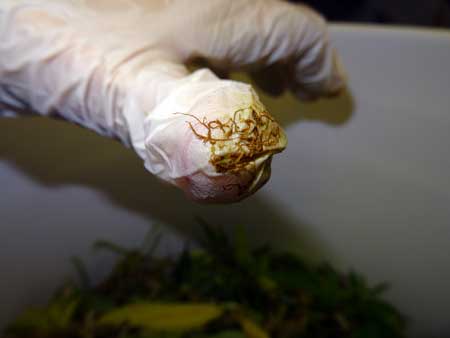 Dry trimming cannabis is a case of, chop from the branches, and hang. That's it, it takes 10 minutes each plant maximum. Then over the next 10-14 days, the plant will dry properly. The leaves will flake off with a slight touch. You can remove leaf gradually, once its dry, and even leave the leaves on whilst your cure your buds. Remove the leaves like a sweet wrapper before rolling. Giving a longer time to dry, will make sure your smoke is smoother.
2: It Increases Drying Time!
Some people consider this as a bad thing. But the longer you can give your cannabis to break down chlorophyll, starches and sugars, the smoother your smoke will be.
If you dry your cannabis within a few days, it will be harsh and leave you with a sore throat. It is important to let your buds dry for AT LEAST 7 days! 10-14 days is ideal. Giving that extra few days can really make a difference in your end product.
If you dry trim cannabis, your plant has more moisture in it, in the leaves it has. This moisture will disperse amongst the plant material, offering a longer drying period. This will bring out terpenes for flavour, and reduce sugars and starches making the smoke smooth.
3: Less Chlorophyll leaked onto your buds
As I mentioned above, chlorophyll will make your buds harsh to smoke, and leave you with a sore throat. Whilst your cannabis is drying, the moisture inside the plant, breaks down the sugars and starches. When the moisture is gone, they will not be broken down any more.
If you wet trim cannabis, those leaves you chop off will "bleed" ONTO your buds. This will get the sugars and chlorophyll onto your buds, where they can not be broken down. This isn't a major concern if you're hand trimming, as there are fewer cuts. But if you're using a machine, those leaves will be cut many times before they are removed. A lot of chlorophyll will be leaked onto your buds. To keep chlorophyll locked in your plant, it is better to dry trim your cannabis.
When dry trimming cannabis, you start trimming when most of the moisture has been evaporated by the plant. This is reduce the amount of chlorophyll leaked onto your buds, and improve the overall smoothness of the smoker.
4: The Buds Looks Better!
Buds are handled less when dry trimming cannabis. Every time you handle your buds, you are damaging them. The less you handle them the better. With dry trimming, you don't even touch your buds until they are dry. Leaving them with that natural fresh look.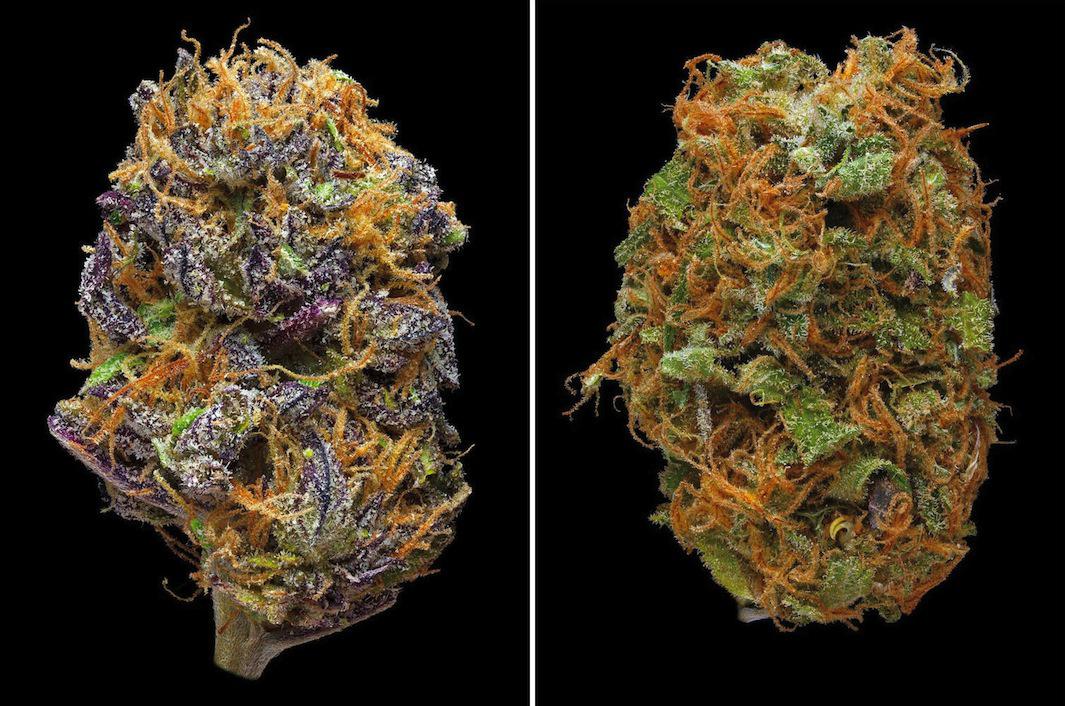 5: The Leaves Protect your Buds
When you begin curing your cannabis plant, leaving the leaves on can offer protection to the THC crystals. Some growers like to leave the leaves on even whilst curing. Sometimes even leaving the leaf on until the bud comes to be smoked. This is because the leaves are a protection to the buds. We should take advantage of what natures offers us, and leave the leaves to do their job, right up until smoking time.
These small changes to your techniques can make big difference to your final product! This weed you grow is for your own personal use, you want it to be the very best of quality.
Thanks for reading! You can find more information on anything related to growing in our cannabis grow guides. All of our guides are written by experienced growers, and members of our cannabis growers forum. If you have any questions, sign up. It is free, and we are always happy to help!