This Weeks Top Cannabis News. 7-14 March 2019.
Every week, Percys Grow Room discusses This Weeks Top Cannabis News. We give a growers, and stoners perspective on the news, and link you to the articles so you can read them for yourself! It is important to be well informed with this weeks top cannabis news. Things are moving quickly, the game is changing all the time. Stay up to date with what's going on in the cannabis industry.
Missouri Cancer Patient's Hospital Room Searched for Cannabis
This news story has been hot this week, and so it should be!
Nolan Sousley from Missouri USA, is battling stage 4 Pancreatic Cancer. He was about to sleep when a security guard entered his room claiming to smell cannabis.
Nolan was polite in his reply "I told him, 'I don't smoke marijuana. I don't have any with me,'". The security guard requested to search Nolans Bags, which, he rightfully refused. Like most security, guards, he didn't like the disrespect for his authority, and the Missouri police were called.
What happens next is disgusting, and it's hard to imagine yourself being in such a position. Check out this video from TYT'S Ana Kasparian, she always puts these things across brilliantly.
On November 6, 2018, the State of Missouri passed Amendment 2,which states: " to allow the use of marijuana for medical purposes". The fact this man was hassled like this, during the hard times of his life, is unreal! The fight isn't over, until things like this stop happening!
Britain's first medicinal cannabis clinic opens in Greater Manchester
I have said it before, an i will say it again, be skeptical of any changes to legislation in the uk! The government has massive special interest in keeping cannabis illegal! Any move made to legalize must be treated with caution, and this is an example.
Back in november 2018, the UK legalised cannabis for medicinal use. Since then getting cannabis, or cannabis extracts on prescription has seemed impossible, until now.
The UK have opened their first Cannabis Clinic, with is carries a hefty price tag: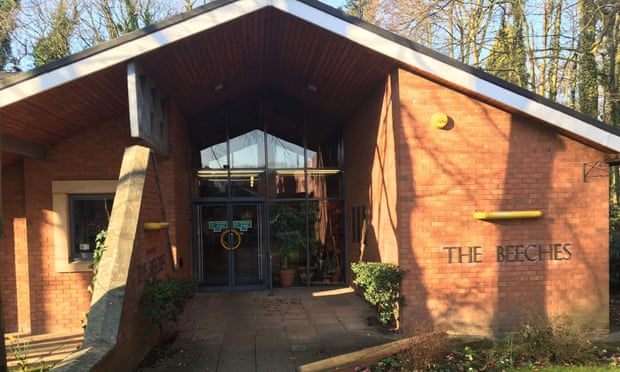 "The Beeches, a private centre in Cheadle, will charge £600-£700 for monthly prescriptions"
The UK has a Nation health service, and the population is not used to paying for medicines. Healthcare is a right in most of the world not just a privilege. Putting a huge price on medicine and passing it onto the consumer is not a fair process. People who genuinely need this medicine may not be able to afford it, and that is not the health care system a developed country should have.
It is still a step forward, and we should welcome it, maybe the free market will bring in more competitors, and the price will be reduced in time. What do you think? Read the full story from the Guardian here. Is medical Cannabis in the UK just for the Rich? Will you need a medical card, which will cost too much for many people? We shall see what unfold next.
Cannabis News, Black Market Thriving Despite Legalization
Legalising cannabis is only half of the battle, it has to be affordable to the consumer. Many states that have recently legalise recreational use of cannabis, have put massive taxes on the product.
If the cannabis is more expensive, and of a lower quality than the back market cannabis, then users will go to the black market. In the USA it can be a little more complicated than that, especially on tribal land.
In San Diego "77% of voters supported an end to prohibition, but the City Council has blocked all cannabis businesses." So cannabis users are still buying from the black market.
Legal cannabis can have up to a 45% tax on the final product, which is driving the prices too high. It is cheaper, and the quality tends to be better if users buy from the black market.
It's simple economics, and if us stoners can see it, then why do our government officials keep blocking legal cannabis, and making it more difficult to acquire? The has to be a hidden agenda behind cannabis drug reform. Many US states are being affected by legalised over priced cannabis, read more about it here in this cannabis news article from Forbes.
New Mexico Could Sell Cannabis Through State-Owned Shops
This initially, doesn't seem like a good idea, but with a deeper look, this could be the future for the cannabis market. Imagine, if a country, was the manufacturer, and supplier of all cannabis. No private corporations, no black market. All revenue made from the cannabis market will go into helping your country progress.
State own shops would be highly regulated, and as they are a government entity, you will pay less for it. New Mexico intended to put a 17% levi on recreational cannabis, and allow up to 1 ounce for possession. A government can legalize and bring hundreds of millions back into the economy. State run Shops for cannabis can stop big corporations from making huge profits at the cost of the consumer and employees. It will also reduce crime and black market funding.
Its a win win IMO, and it is a welcomed approach to drug reform. Cut out the middle man all together.
The government need to always remember, cannabis has been illegal for a long time, but it has still thrived! The plant belongs to the people. If it's too overpriced, or poor quality, we will go back to the black market. Governments need to work in conjunction with cannabis users to bring safe, regulated, quality product to the consumer. It is the only way that makes sense. Read the full article from Leafly here.
Facebook considers relaxing its rules on cannabis sales for legal vendors
As you know, Percys Grow Room and facebook, we have a love hate relationship. Our URL is not allowed to be shared there, twitter is our favourite social network, follow us.
Facebook may be having a change in direction with regards to cannabis, they will now consider relaxing its rules on cannabis sales for legal vendors. This would be a huge step for facebook, and a massive tool to cannabis related businesses.
Has it been too long though? Have they shunned cannabis users too much? Facebook has been deteriorating for a long time. And considering its data policies, many cannabis users will not use facebook, or if they do, they will use a false name. Things may change, but with social networks like twitter, reddit and Pinterest, facebook may not be around long enough for any to care if they change their rules or not.
Read about facebook's plans here, what do you think about facebook? Do you use it? Or avoid it at all cost?
Final Thoughts on This Week's Cannabis News
I think the cannabis news story that has made the biggest impression this week is the first story about Nolan Sousley. The greed and ignorance of the government are stopping a man from treating himself with harmless Cannabis.
In the video you see the officer take a bottle of prescription tables out of his bag, and put them back! Sure, he is ok to have those drugs, they will only kill him if he takes the whole bottle. The ignorance is still strong out there, and we have to do what we can to enlighten people on the true valuables of cannabis.
Thanks for reading! You can find more information on anything related to growing in our cannabis grow guides. All of our guides are written by experienced growers, and members of our cannabis growers forum. If you have any questions, sign up. It is free, and we are always happy to help!
Posted : March 14, 2019 5:31 pm
Our forum is free to join. We are an international cannabis forum that helps people all over the world grow their own personal supply of cannabis. Through our site you will find cannabis breeding forums, cannabis deficiency forums, indoor cannabis growing forums, and much more.
We are a home growers cannabis forum, and we only allow people who grow cannabis for personal use to be members. Our mission is to help you grow your own cannabis. We do not buy/sell/trade cannabis, or equipment for growing cannabis. Our site is strictly a cannabis smokers forum, cannabis growers forum and forum for medical cannabis users.
Use our guides on how to grow cannabis, cannabis grow diaries, and growers forum to find all the info you need to learn how to grow your own cannabis.
Any member who is suspected of growing cannabis for commercial gains will be banned immediately.
Please read our forum rules, and enjoy the site.
Find us on all social networks! Just search for Percys Grow Room