Let's try to get enough entries for a vote this month. Here's one from me. Still a few weeks to go on this one but I'm not going to have anything to chop this month. Wish she had some colors
Random acts of kindness make the world a better place

Mango Mrr. Smells pretty much like mango, exactly.  😆  
She is a bigun, took up over half of the 5ftX5ft tent and the colas are each about 32inches.  
I had to use a tent Pic unfortunately.   When I took her out for her photoshoot she buckled under the weight of the buds and colapsed..  As Art put it, "TIMMBERR"  so I am harvesting her as we speak.  😄 
"Be excellent to each other."
-Abraham Lincoln- kinda
my plant looked shit so i never took pics. and the other one i forgot my phone so could not take any. I think i chop in next few day's, but that plant is not great either. how shite.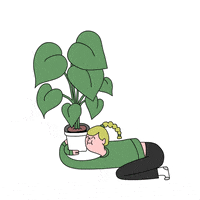 Fight The Draconian Cannabis law's..... Fear is Control..... Set yourself free.......Grow your own.
@billy420bonds chuck the pics up bro, you never know
I feel like a, like a slice of butter... melting on top of a big-ol' pile of flapjacks... yeah.
Alright @bubblehok .... You convinced me to enter... But I honestly don't see my girl as much competition. Here goes.
Strain: unknown, sativa dominant
Harvested: sept 28th - day 86 - wk 12!
See my Percy's dairy for bud and trichome porn. 😂
https://percysgrowroom.com/forum/soil-growing-diaries/first-grow-cloned/paged/4/#post-110446
(no date tag in photo but pls refer to my percy's dairy for proof)
This was a fun grow and my second all time! I took this girl as a flowering clone from my first grow (also in percys), revegged for 2 months and then flowered for 3! She gives off lemoney and over-ripe mango terps, with a hint of pineapple....sort of tropical I guess.
Good luck everyone.
Come on @bubblehok lets see that enormous beast of a TREE 🎄 you've got now hanging up.... 😄
🐺 Seeking the higher life 🐺
Excellent, we now have enough entries to have a vote this month. Thanks to @shonuff, @stonewolf for the latest entries. They look great so good luck to both of you and to everyone else who has a horse in this race. There's still a couple of days left for entries so take a picture and show off your pride and joy. 
Random acts of kindness make the world a better place

Our forum is free to join. We are an international cannabis forum that helps people all over the world grow their own personal supply of cannabis. Through our site you will find cannabis breeding forums, cannabis deficiency forums, indoor cannabis growing forums, and much more.
We are a home growers cannabis forum, and we only allow people who grow cannabis for personal use to be members. Our mission is to help you grow your own cannabis. We do not buy/sell/trade cannabis, or equipment for growing cannabis. Our site is strictly a cannabis smokers forum, cannabis growers forum and forum for medical cannabis users.
Use our guides on how to grow cannabis, cannabis grow diaries, and growers forum to find all the info you need to learn how to grow your own cannabis.
Any member who is suspected of growing cannabis for commercial gains will be banned immediately.
Please read our forum rules, and enjoy the site.
Find us on all social networks! Just search for Percys Grow Room