Heavyweight Seeds and Monster Genetics Giveaway now live at The Vault!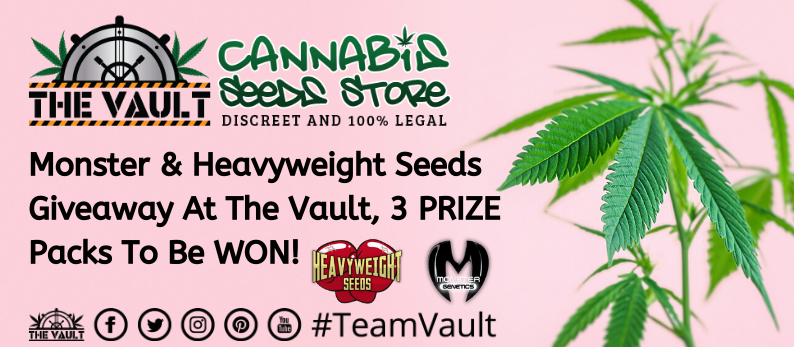 Win a goodie bag with seeds and more from these 2 breeders and a Vault T Shirt.
Enter now HERE
George
The Vault Cannabis Seeds Store
https://www.cannabis-seeds-store.co.uk
Use discount code Percys15 for 15% discount
Topic starter
Posted : June 24, 2020 4:01 pm
Another great comp George, thanks so much for this opportunity. My entry is in. Good luck everyone!
Random acts of kindness make the world a better place

Posted : June 24, 2020 4:37 pm
Posted : June 24, 2020 6:03 pm
Posted : June 24, 2020 6:18 pm
Thanks George!! Another great comp! I'm already in. Good luck to you all.
Posted : June 25, 2020 10:06 am
Our forum is free to join. We are an international cannabis forum that helps people all over the world grow their own personal supply of cannabis. Through our site you will find cannabis breeding forums, cannabis deficiency forums, indoor cannabis growing forums, and much more.
We are a home growers cannabis forum, and we only allow people who grow cannabis for personal use to be members. Our mission is to help you grow your own cannabis. We do not buy/sell/trade cannabis, or equipment for growing cannabis. Our site is strictly a cannabis smokers forum, cannabis growers forum and forum for medical cannabis users.
Use our guides on how to growing cannabis, cannabis grow dairies, and growers forum to find all the info you need to learn how to grow your own cannabis.
Any member who is suspected of growing cannabis for commercial gains will be banned immediately.
Please read our forum rules, and enjoy the site.
Find us on all social networks! Just search for Percys Grow Room