Heavyweight Seeds and Monster Genetics Giveaway now live at The Vault!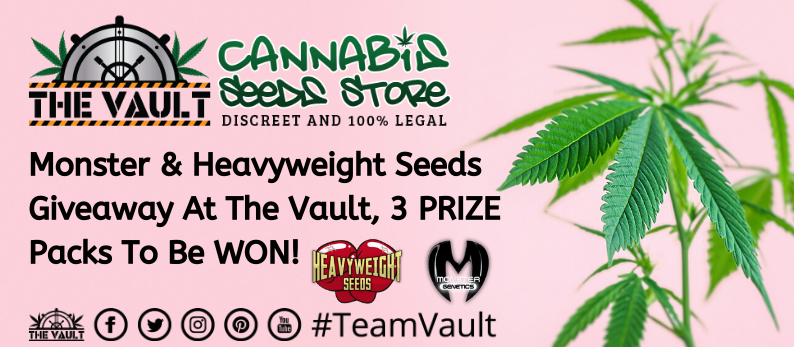 Win a goodie bag with seeds and more from these 2 breeders and a Vault T Shirt.
Enter now HERE
George
The Vault Cannabis Seeds Store
https://www.cannabis-seeds-store.co.uk
Use discount code Percys15 for 15% discount
Topic starter
Posted : June 24, 2020 4:01 pm
Another great comp George, thanks so much for this opportunity. My entry is in. Good luck everyone!
Random acts of kindness make the world a better place

Posted : June 24, 2020 4:37 pm
Posted : June 24, 2020 6:03 pm
Posted : June 24, 2020 6:18 pm
Thanks George!! Another great comp! I'm already in. Good luck to you all.
Posted : June 25, 2020 10:06 am
In our cannabis growers forum, we have guides to growing cannabis, cannabis grow dairies that cover growing weed in hydroponics, soil and coco. Find the help you need, by either, using the search box, or asking for help in the forum.
Our cannabis growers website also has competitions where you can win free weed seeds. As a member you will also have discount codes for cannabis seeds, and LED grow Lighting.
Our Cannabis Growers Forum is for educational purposes and we encourage our members to check their country of residence legislation before germinating a marijuana seed.
This site is here because we want to help you grow your own cannabis for personal use. Therefore, any member who is suspected of growing cannabis for commercial gains will be banned immediately.
Please read our forum rules, and enjoy the site.
Find us on all social networks! Just search for Percys Grow Room